Post Show Report of PMMHF2016
Author:未知 Source:0  Updated:2016-06-28 13:06:18 
On May 13, The 6th China Prefab House,Modular Building, Mobile House & Space Fair (PMMHF2016) started smoothly and ended in a satisfactory way on May 15. The three-day exhibition achieved a great success which exceeded everyone'
On May 13, The 6th China Prefab House,Modular Building, Mobile House & Space Fair (PMMHF2016) started smoothly and ended in a satisfactory way on May 15. The three-day exhibition achieved a great success which exceeded everyone's original expectations.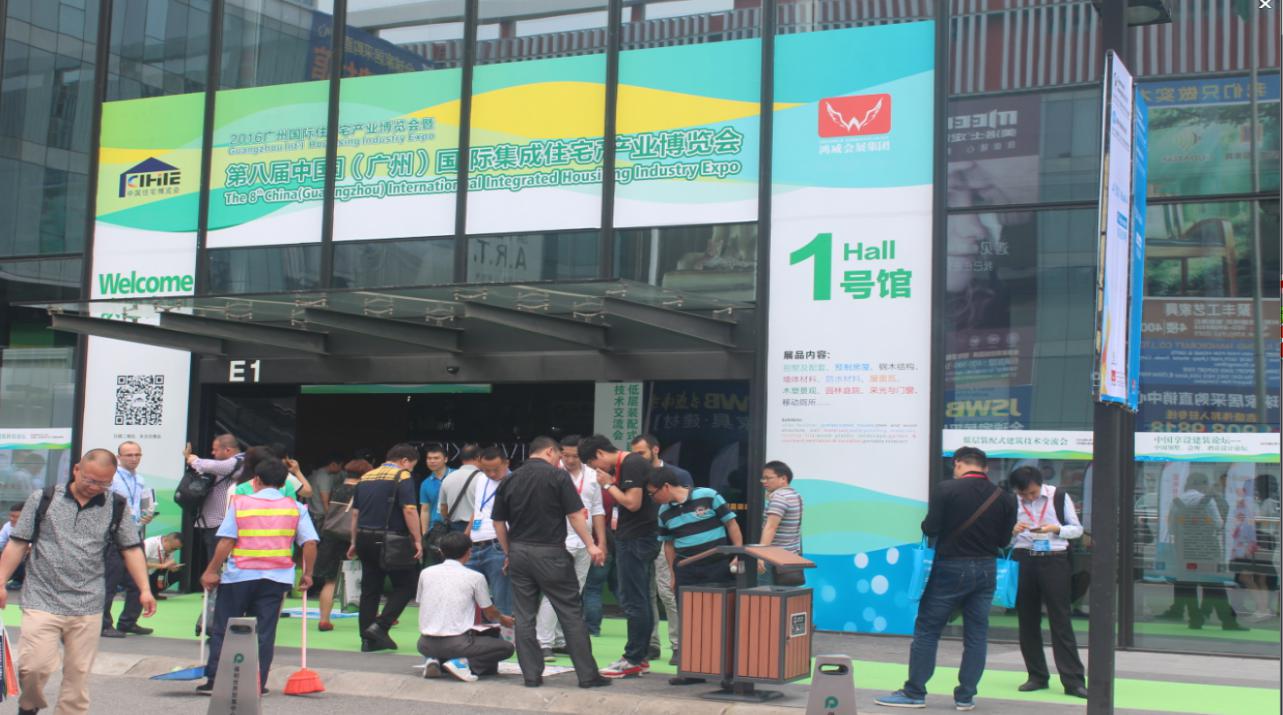 PMMHF2016 covered the exhibition area of more than 20,000 square meters. It attracted over 300 exhibitors with the relevant exhibitions from more than 20 countries such as Howick limited, T BLUSER, Vertex CAD, Tangshan Jidong Development Construction Co.,Ltd, BNBM Homes Co., Ltd., Huanan Building Materials(Shenzhen) Co.,Ltd and other famous prefabricated house brands at home and abroad gathered in Poly World Trade Expo Center to display their latest esteemed products including Prefabricated Houses, Container, Steel Framed Building, Steel Framed Machinery,Steel Construction and Metal Building Materials, etc. What's more, PMMHF2016 gathered thousands of international buyers from more than 50 countries, such as Australia, Malysia, India, USA, Canada, France, Italy, Germany, Singapore, Vietnam, Pakistan, Iran, Spain, South Africa, Brazil, Indonesia, Japan, Korea, Thailand and so forth.
۞Featured Exhibitor Introduction
Jidong Housing Industrialization Science and Technology Development Co.,Ltd.
| | |
| --- | --- |
| | Jidong Housing is committed to becoming a comprehensive company who orients marketing, regards prefabricated house as the core products and covers design, construction, finance, insurance, namely the high-polymer foaming cement technology, it has posessed the independent intellctual property rights. |
| | |
| --- | --- |
| | Howick Limited is a well-established,industry-elite,family enterprise based in Auckland,New zealand with over 35 years experience specialising in the design and manufacturing of Cold Formed Light Steel Framing Machinery. |
T-BLUSTAL

To inspire & support Portabale Restroom Operators of the world one squre piece of land at a time by relentlessly providing customizable, high-quality, innovative portable sanitaiton products locally and affordably.
BNBM House Co.,Ltd: with a total investment of 2 billion yuan, is a member company of China National Building Materials Group Corporation which is a global Fortune 500 caompany.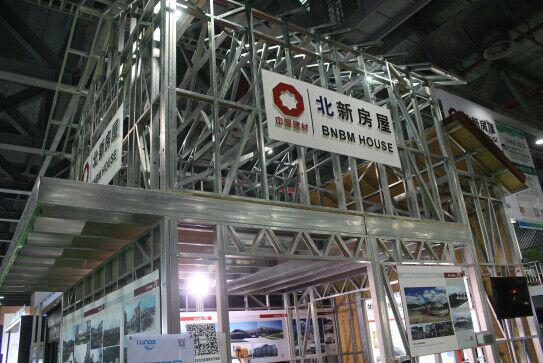 Shanghai Beststeel : Besteeel is one of the largest manufacturing bases for prefabricated metal roof(wall) cladding system and housing system products.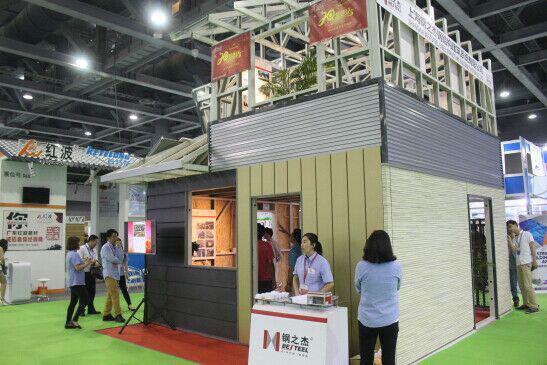 Homenfactory(Shanghai) Industrial Co.,Ltd
The company's management team is composed of experts editing Chinese Industrial Standard "Technical Specification for Low-Rise Cold-Formed Thin-Walled Steel Building" and project manager with years of experience in overseas intergrated building project operation.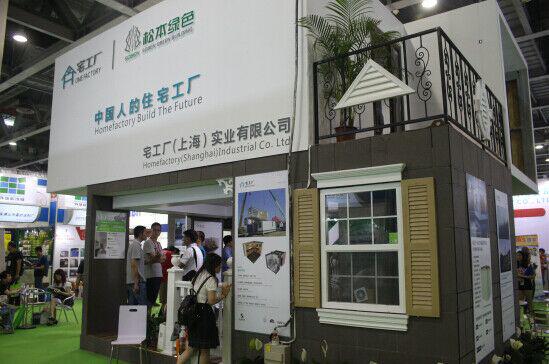 ۞low-level assembly building
In order to better concentrate on the promotion of low-level assembly building, underlying assembly building component area is specifically set up for low-level assembly building component manufacturers.
۞Asia-Pacific Construction Technology Forum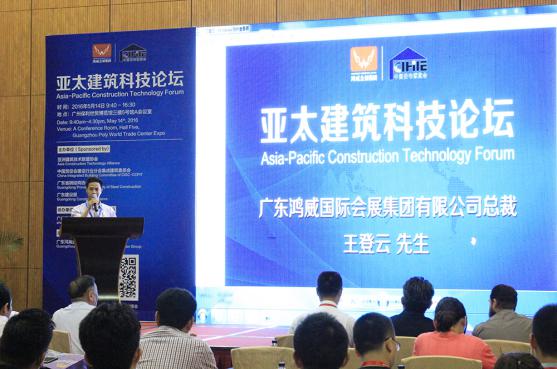 | | |
| --- | --- |
| | The concurrent activity Asia-Pacific Construction Technology Forum was another important element contributed to the great success of PMMHF2016. Experts from home and abroad introduced the latest technologies and successful cases in the current construction industry. Wang Shitong, Senior Professional of ChineseProvincial Society of Steel Construction; Vui Choong of Australia construction Association member; the general manager Mr. Hamish Coubray of New Zealand Halloway Group and so on interpreted and discussed issues related to the green design, green building materials, BIM in applicationof light steel structure and so on. The industrial leading experts gathered here to transmit multi-architecture cultures, and promote the stable and healthy development of the construction industry, who shared the latest trend and technology to the attendees. |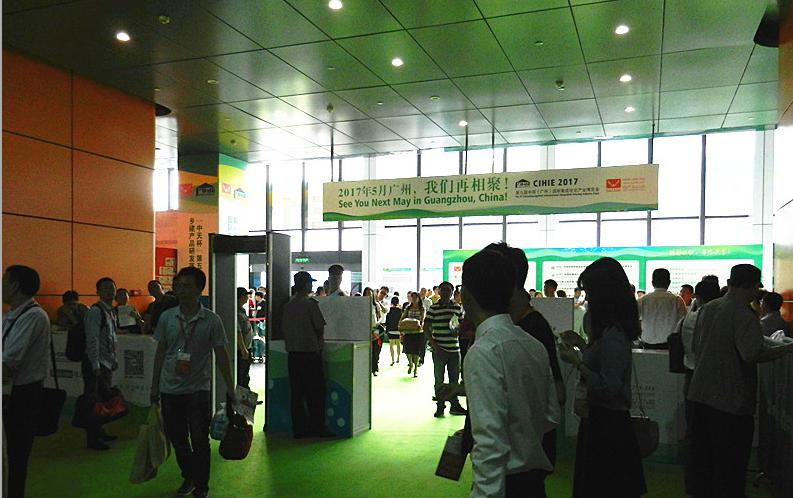 Based on the successful experience and unexpected effect of PMMHF2016, the next session of PMMHF must be an the highly anticipated event. You are welcome to pay attention to PMMHF on the official website http://www.pmmhf.com/ or follow our
Twitter account @pmmhf to know the recent news of PMMHF2016. Or you can contact the organizing committee though email grand.zh@grahw.com or telephone number +86 20 28945347. Please no dot miss the business opportunities in PMMHF!