CHINESE POP-UP MOBILE CONTAINER COFFEE BAR WON MILLIONS OF RMB INVESTMENT
Author:未知 Source:0  Updated:2017-09-22 16:09:06 
Shipping container store has been a buzzword in recent years in view of its uniqueness and flexibility, globally. In China, the youth are much inclined to experience something original or creative, just like the container home or containe
Shipping container store has been a buzzword in recent years in view of its uniqueness and flexibility, globally. In China, the youth are much inclined to experience something original or creative, just like the container home or container coffee bar. And it goes from strength to strength in the wake of people's drastically improved consumption concept while a great number of investors are rolling up their plans on the container stores.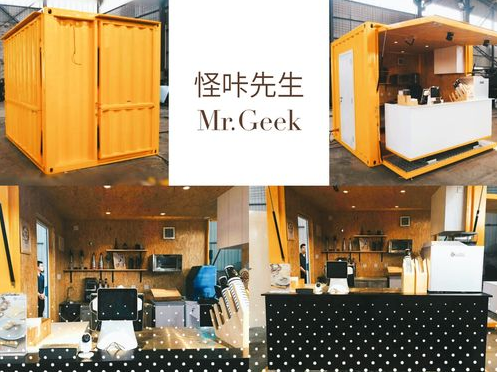 Recently, Chinese innovative container coffee bar brand - Mr. Geek won millions of RMB investment from Chinese angel investors for product research and development, marketing and technical upgrading. The self-developed container coffee bar of Mr. Geek is designed for 7.5㎡ with 20 stock keeping units (SKUs). With retail products on coffee, soft drinks, tea drinks and other a dozen of beverages sold at the average price of 20 yuan, which is incredibly affordable and competitive for the customers, the gross margin of all products is probably about 70%. As the container coffee bar of Mr. Geek, the pop-up and mobile features are also favored by the investors. At present, Mr. Geek container coffee bars have been settled in Pioneer Parks in Shanghai and projected to place more in other developed cities.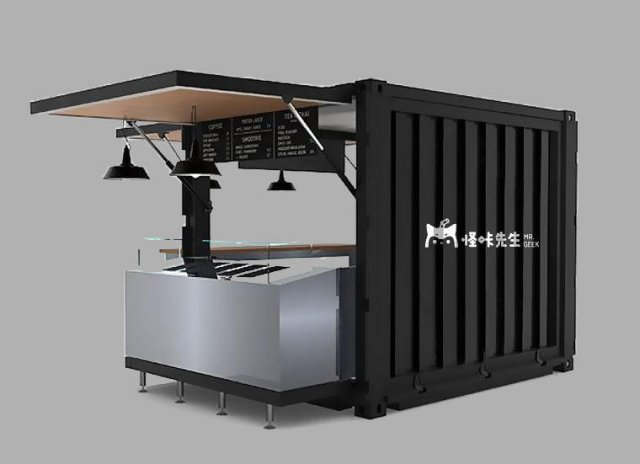 The successful investment for Mr. Geek container coffee bar somehow proves the enormous potential of Chinese container housing or store business. Predictably, an increasing number of start-up companies or investments will comes to the container industry. For you, it is absolutely a not-to-be-missed chance to stride into China and to show your moments at once!
It is highly recommended to take part in China's leading container related trade platform, China Prefab House, Modular Building, Mobile House & Space Fair(PMMHF)! Recognized as the high-caliber and productive fair, PMMHF ushers in the 8th anniversary in 2018! Please save the date!