China's Prefabricated Building Witnesses A Steady Rise
Author:未知 Source:0  Updated:2018-02-01 14:02:49 
By PMMHF Committee
Prefabricated building in recent decades has been incredibly enhanced no matter it is on construction quality or quantity with regards to the rising awareness of green and sustainable development. According to the 13th Five Year Plan Scheme Act of Prefabricated Construction issued by Ministry of Housing and Urban-Rural Development of the P.R.C, over 200 prefabricated building industrial bases will be set up by 2020.
Propelled by Government Incentives
At the beginning of 2017, State Council of P.R.C released a circular accelerating prefabricated buildings which presented a target of 30 percent of newly added buildings for prefabricated buildings in 10 years. The latest statistics issued by Ministry of Housing and Urban-Rural Development of the P.R.C showed that approximately 127 million square meters of newly-added prefabricated buildings had been under construction as of October 2017. Thanks to the positive government incentives, prefabricated construction has been greatly propelled across China.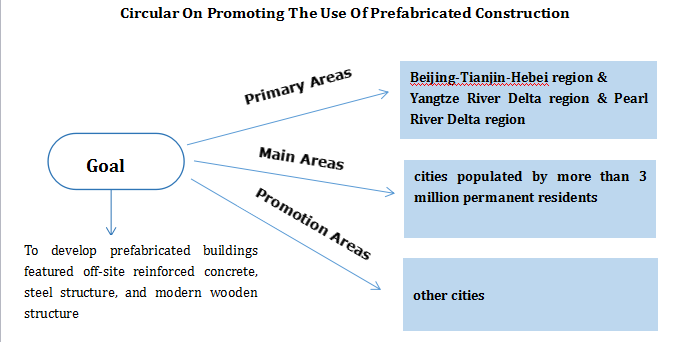 Apart from the government incentives driving forward prefabricated construction in China, the environment efficiency and time saving are also alluring for home contractors.
But the prefabricated construction now in China still remains at embryonic stage, which is restrained by factors such as the low acceptance of prefabricated building, low-end technology, unsaturated labor market of technicians, undeveloped architectural design, and high production cost. Particularly prefabricated construction costs higher than the traditional construction in China due to the low reusable rate, slow production process. Each square meter of off-site construction costs CNY¥200-900 higher than the cast-in-site structure construction.
To address these issues, the governments at each region are taking active incentives financially, including the preferential policies on land bidding, credit support, transportation and subsidies, etc. According to Ihomeway.net, In Dongguan City of Guangdong Province alone, there exist more than 40 enterprises engaging in precast concrete and components, with 400,000 m2 production capacity.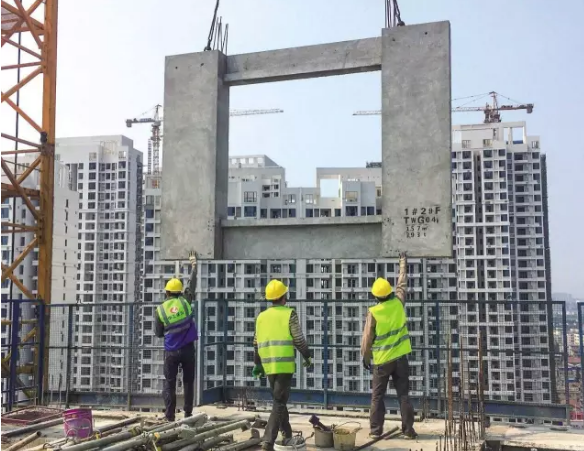 To further boost the prefabricated building market and enhance the communicates among the insiders from all over the world, China Prefab House, Modular Building, Mobile House & Space Fair(PMMHF) brings hundreds of leading enterprises engaging in this field and thousands of professional visitors under the same roof. It is high time for you to market into China right now. It is highly advised to mark PMMHF 2018 in your schedule, display the advanced prefabrication technology and share the green idea for people all over the world.
The 8th China Prefab House, Modular Building, Mobile House & Space Fair (PMMHF 2018)
Website: http://www.pmmhf.com/
Date: May 15th -17th , 2018
Venue: Guangzhou Poly World Trade Center Expo