7 Things you don't know about modular homes
Author:未知 Source:0  Updated:2017-03-31 15:03:22 
If you're in the market for a new home, you should know there's something modern about modular. Today's modular homes offer the customization of ground-up construction with much more attractive timelines and price tags. S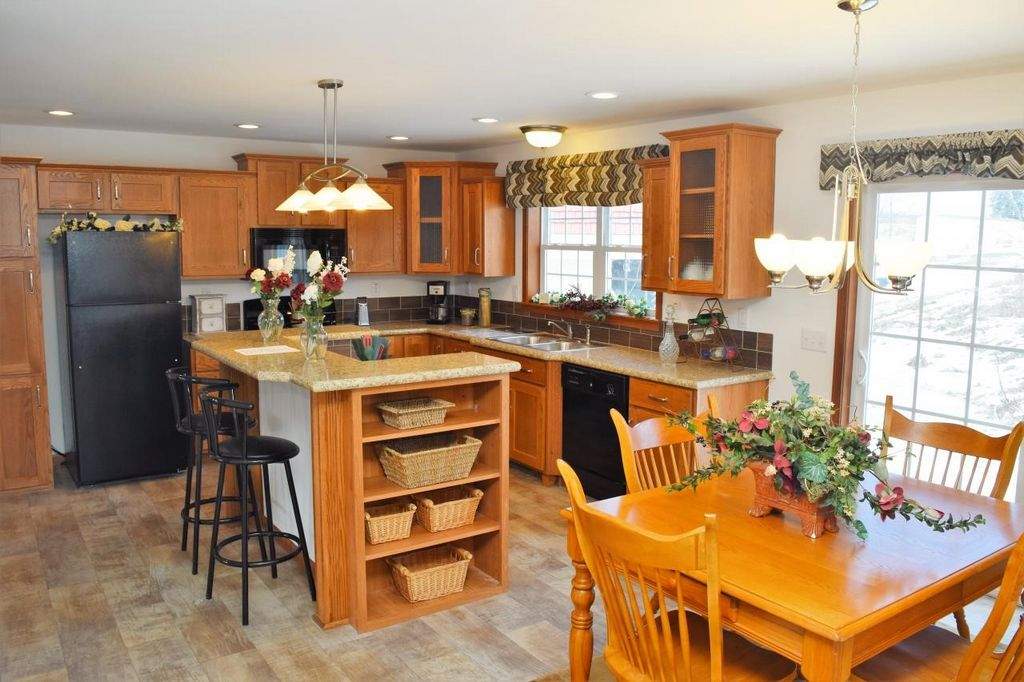 If you're in the market for a new home, you should know there's something modern about modular. Today's modular homes offer the customization of ground-up construction with much more attractive timelines and price tags. Surprising? Chances are, there's probably a lot you don't know about modular homes.
Pre-fab is all about the 'fab'
Yes, modular homes are built in a factory, but that doesn't mean they're creating from generic, cheap materials. Modular homes are built indoors, with the finished pieces transported to their new locations, but many manufacturers utilize the same skilled craftsmanship and high-quality finishes of ground-up construction. Modular homes can be customized to your tastes and preferences as well, just as any newly constructed home.
They're not manufactured homes
Modular homes and manufactured homes are often used interchangeably. That said, modular homes differ from manufactured in that they are placed on permanent foundations after construction. Manufactured homes are "mobile" in that they can usually be moved to different locations. If you're looking to lay down roots, a modular home will get you there.
Construction is fast
If you've ever built a home (or anything, for that matter), you probably know that you can take a contractor's timeline with a grain of salt. Weather, supplies and budgets can all cause delays, extending your construction time considerably. Because modular homes are created indoors in factory-like settings, they can be completed in as little as 4-5 months!
You won't see your home everywhere you go
If you're looking for something unique, you can achieve that with a modular home. Often, people assume that "pre-fabricated" means "cookie cutter." That said, modular homes come in all shapes and sizes — not to mention floorplans! You can further customize your modular home plan with upgraded windows, beautiful flooring and custom finishes.
Your home isn't going on a truck
When you buy a modular home, you'll never see the entire abode on the back of a truck with a "Wide Load" flag attached. Modular homes are not shipped constructed. Rather, the individual sections are created in the factory, then transported and assembled on site using modern construction methods. However, with minimal on-site construction involved, your home will be up and move-in ready before you know it.
They save you money
Time is money — and when your home only takes a few months to create and assemble, you're bound to save some. Additionally, when you purchase a modular home, any required code inspections are performed in the factory before the finished sections are transported, so there are few delays — if any — once the home is ready for assembly.
You can check them out yourself
If you've never stepped in a modular home, now is your chance to do just that. RT 21 Homes provides Greene County, Western Pennsylvania and West Virginia with modular and manufactured homes in a variety of sizes and floor plans. Check out the annual RT 21 Homes Open House Anniversary Sale, running March 30 to April 2, featuring homes by Penn West, Colony and Commodore.
From http://www.observer-reporter.com/20170329/7_things_you_dont_know_about_modular_homes