The First Green Prefabricated Toilet in Taizhou
Author:未知 Source:0  Updated:2018-11-26 14:11:09 
The first green prefabricated intelligent toilet in Taizhou, with an area of 110m2, has been put into use in Linhai. The toilet is not only built with a short construction period, but also equipped with advanced intelligent manag
The first green prefabricated intelligent toilet in Taizhou, with an area of 110m2, has been put into use in Linhai.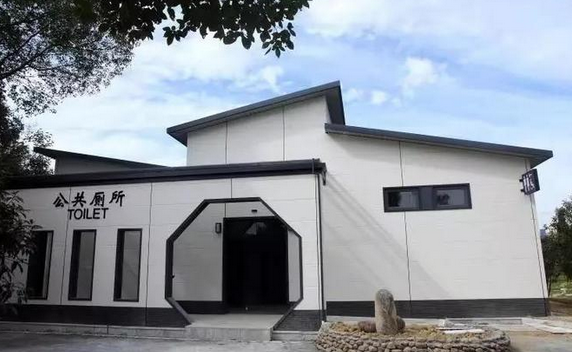 The toilet is not only built with a short construction period, but also equipped with advanced intelligent management system, with intelligent sensing, reminding, fresh air system, etc.
The building modules needed for public toilet are built in the form of "building blocks". These modules are made of composite materials, which can save a lot of manpower and material. It takes only 40 days to finish the toilet.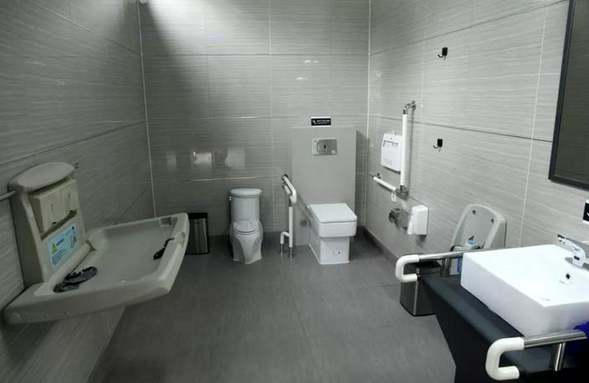 Additionally, the prefabricated toilet adopts a distributed steel structure core with good structural strength, eight-stage seismic resistance and ten-level windproof.
As a new smart public toilet, its interior decoration and configuration are superior to the traditional public toilets. There is a black LCD panel with a built-in intelligent monitoring system at the entrance. The panel connects all the intelligent devices and various sensors to monitor the flow, usage, temperature, humidity and ammonia of the toilet in real time.
The toilet management staff simply turns on phone APP, to read the data from the "toilet cloud" to find out whether the odor is excessive and what the humidity is. Therefore, the ammonia value on the panel can remind the cleaner to clean in time to ensure the public toilet environment, and to facilitate the environmental sanitation management department to understand the toilet environment and cleaning conditions.