What You Should Learn about Prefabricated Housing in China -- Latest Governmental Policy & Subsidy Supports
Author:未知 Source:0  Updated:2017-08-30 11:08:40 
Chinese governments have always spared no efforts on the ramp-up of prefabricated housing. To further boost the application, each provinces has carried out associated beneficial policies and subsidies. For the enterprises tapping into Chi
Chinese governments have always spared no efforts on the ramp-up of prefabricated housing. To further boost the application, each provinces has carried out associated beneficial policies and subsidies. For the enterprises tapping into China's prefabricated building market, to learn about the latest subsidies info and governmental policies counts a lot!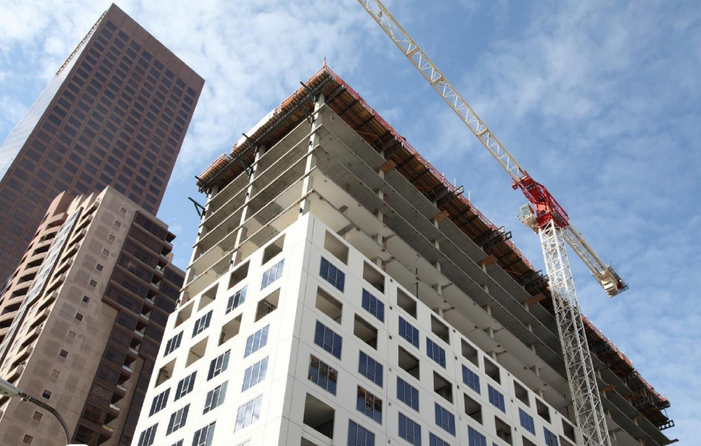 Beijing City
Blueprint: The prefabricated buildings take up more than 20% of the newly-built building area by 2018 and over 30% of that by 2020.
Subsidy: fiscal subsidies will come to the non-governmental projects which are covered more than 50% of prefab buildings and more than 70% of installation buildings, among the implementation size. While for the ones that take prefabrication construction voluntarily, they will gain less than 3% subsidy of the total prefabricated area.
Project C-Ⅰin full prefab construction
1.All public housing and newly0built building with government investments in Beijing;
2.Commercial housing development enjoyed the rights to use state-owned lands of more than 50,000 square meters in Chengliu District and Tongzhou District in line with China's land bid invitation, auction and listing system;
3.Commercial housing development enjoyed the rights to use state-owned lands of more than 100,000 square meters in other districts.
Remarks: Project C-Ⅰ, Project C-Ⅱ, Project C-Ⅲ refers to the monomer construction, residential, industrial factory and other projects that in line with the specified standards. The construction area, weight technology complex of these three type of projects decrease successively.
Shanghai City
Blueprint: the city has implemented the 'two compulsory ratio' which refers to the ratio of prefabricated structured area and the installation ratio of newly-built individual building projects. Since from 2017, the construction ratios of prefabricated housing at outer rings have been enlarged year by year with the basis of more than 50% growth.
Subsidy: 100 yuan per each square meter will be subsidized for the prefabricated housing projects that qualified with more than 45% installation rate and an covered area of 30,000 sq.m. And each project is limited with maximum 10 million yuan subsidy. For the projects with voluntary decisions to have prefabrication construction, no less than 3% subsidy will be awarded tailored to the floor area ratio, so do the ones that used prefabricated heat insulation sandwich panel for prefabricated exterior walls.
Guangdong Province
Blueprint: by 2020, prefabricated building will account for 15% of the new buildings in Guangdong province. Among which the prefab construction in the Pearl River Delta will take up more than 15% of the newly-built buildings while as of 2025, that ratio will exceed 35%.
Subsidy: the prefabricated construction as well as the BIM technology application are underscored in Guangdong province. For the qualified ones, the the individual subsidy may be awarded so high as more than 2 million yuan.
Jiangsu Province
Blueprint: the provincial prefabricated buildings, by 2020 account for more than 30% of the new ones.
Subsidy: the subsidies for these three application projects comprising of residential building, public building and municipal infrastructure will be estimated at 1.5-2.5 million yuan. When comes to the public housing projects with no less than 40% prefabricated installation ratio and 50% of prefabricated steel or wood structural installation, the subsidies will be given 300 yuan per square meters. And each project will be limited so high as 18 million yuan.
Zhejiang Province
Blueprint: The prefab ones make up nearly 30% of the newly built buildings as of 2020.
Subsidy: the loan of housing fund could raise by maximum 20% for the commercial prefabricated buildings; For all prefab projects, the quality bond will be discounted while the floor area rate will be made tailored to detailed policies.
There are 23 provinces and cities in China that backed by governmental subsidies and other beneficial supports! Below is the basic info about the prefabricated building subsidies that are not yet to mention.
City / Province

Prefab Area Proportion(by 2020)

Prefab Project Policy and Subsidy

Wuhan City,

Hubei

>35%

For all Project C-Ⅱand governmental investment projects, all provincial newly-built public rental housing has been prefabricated and decorated since from July 1, 2017

Hunan

>30%

To get the fiscal award, FAR, and green channel for engineering approval, etc.' all Project C-Ⅲ across the province will be built with prefabrication tech.

Shandong

>30%

Project C-Ⅱ takes the prefabrication

Sichuan

>30%

Project C-Ⅰadopts the prefabricated construction and obtains the priority on land bid, research fund, tax reduction, etc.

Hebei

>20%

Since from 2017, the hospitals, nursing homes, schools and kindergartens and other public buildings qualified with Project C-Ⅰhave been prefabricated and get refund of 50% VAT, other subsidies...

Anhui

>15%

The Anhui province governments strives to exceed 30% prefabricated buildings of the new ones as of 2025.

Fujian

>20%

The projects of C-Ⅰwill be implemented in full prefabrication in 2019 and enjoy related land policy, financial subsidies, tax preference.

Hainan

>10%

Get the subsidies on land bids, research funds, related tax preference

Shanxi

>20%

Funds and priorities on tendering documents; research funds, etc.

Jiangxi

>30%

All government-invested projects qualified with Project C-Ⅰshall be prefabricated and get related subsidies

Yunnan

>20%

Tax reduction and exemption; priority to get land bids, other allowances.

...

...

...
Regardless of the fact that the prefabrication in China lags behind the developed countries quite obviously, the potential market of it is also not supposed to be neglected! In the wake of rising awareness on environmental protection, prefabricated building has been dramatically applied and highly approved. In the near future, it is firmly convinced that China will see a prosperous and booming prefabrication economy with such staunch supports of governments both in policy and finance!